Barbecue Sauce from scratch is just what you need for cookouts this summer! Learn this recipe and never rely on the store-bought kind ever again.
Making it at home from scratch is cheaper and you have complete control over what goes into it! Here are some recipes that you can do at home, too: Basil Pesto and Greek Salad Homemade Dressing!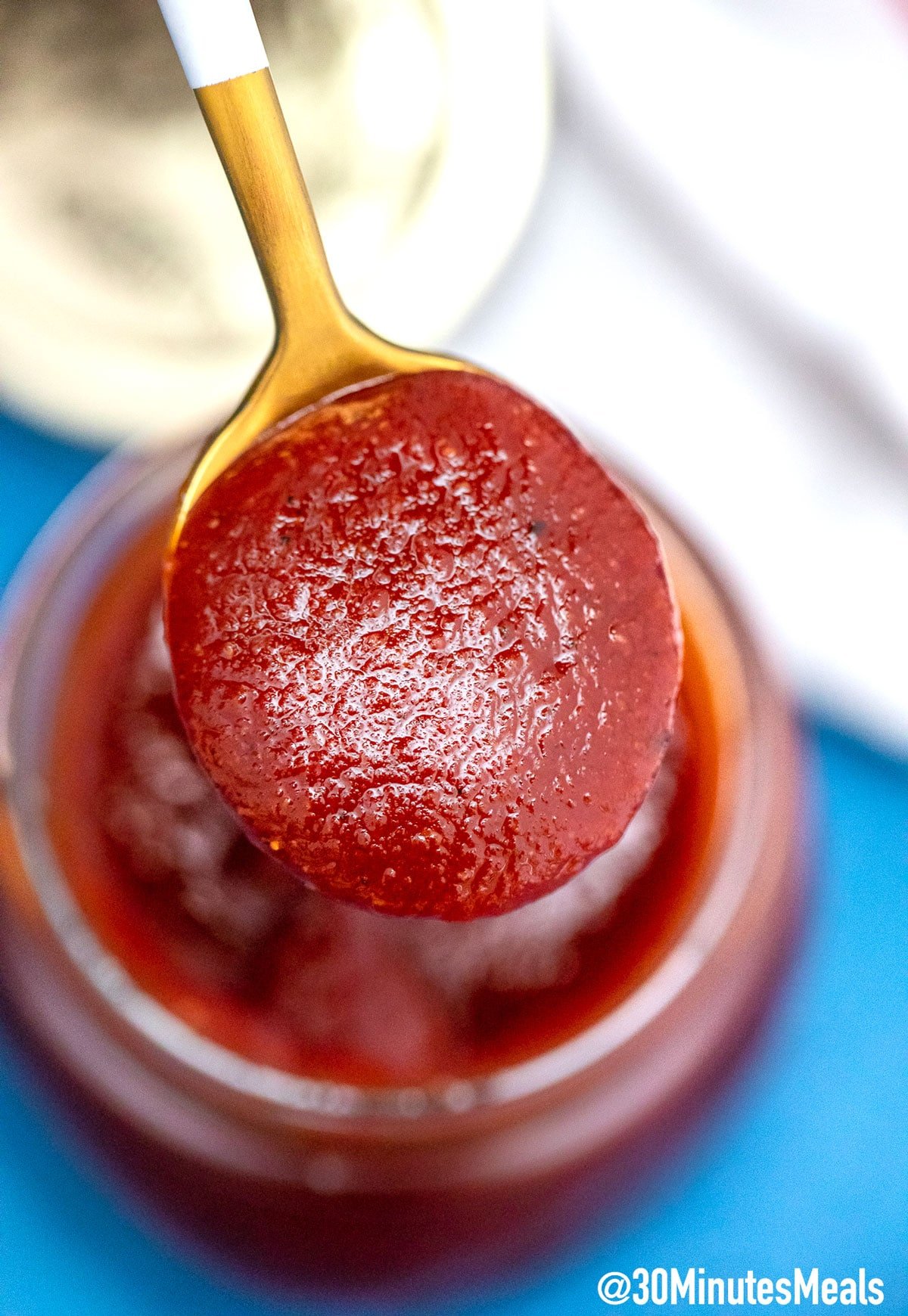 BBQ Sauce Recipe
Barbecue Sauce is sweet, tangy, and spicy all at the same time. It is simply perfect for your meaty dishes, nachos, or salads! This is a highly versatile mixture that you can also use as a dip for whatever you like.
I do have a preferred brand when it comes to barbecue sauces. And even with my favorite brand, I still tend to add ingredients to suit any taste.
For kids, I make it sweeter and cut back on the spiciness. But for adults who appreciate the spiciness, I add more of that. For salty dishes, I cut back on the salty ingredients, too.
The bottom line is that nothing beats a homemade one that I can customize depending on the food that I pair it with and depending on who I serve it to.
And it tends to be cheaper when you make it from scratch. Most of the ingredients are already a staple in my pantry, so I can make this whenever I want in whatever volume.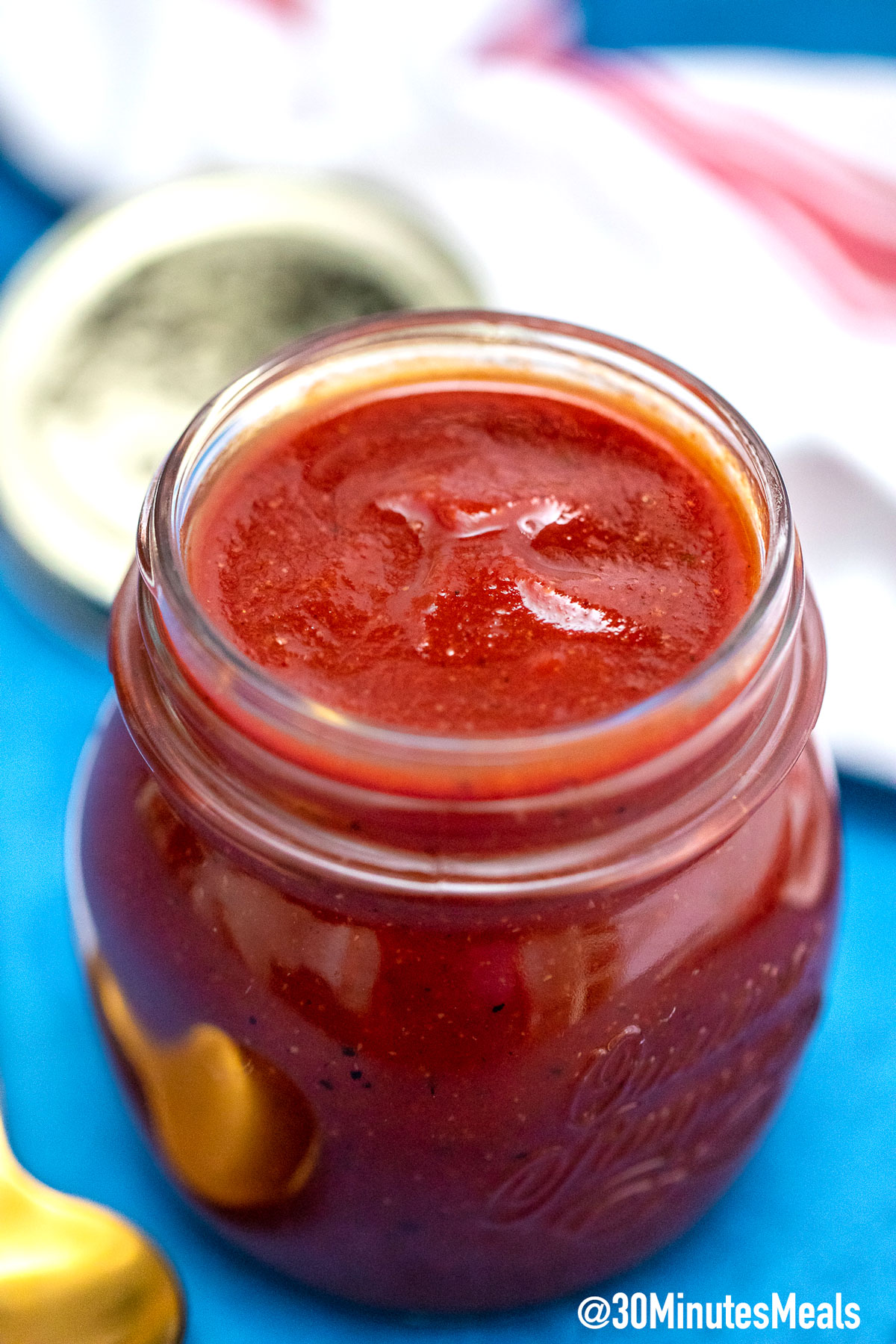 What is Barbecue Sauce made of?
For this recipe, you will need the following:
ketchup

: sour, try to find something that has not much sugar in it

apple cider vinegar

: it will provide the tang with a slightly sweet flair because of the apples

brown sugar

: it will give a complex sweetness, richer than the white one

maple syrup or honey

: caramel-like, smooth, and sweet but with a hint of woody flavor

Worcestershire sauce

: oozing with umami and will provide saltiness that matches meaty dishes

smoked paprika

: do not swap with the regular one as this will provide the smokiness

dry mustard

: as is, it has no flavor, so you combine it with the rest of the liquid ingredients to release the tangy flavor

salt and pepper

: balance out and tie everything together

hot sauce

: you can add more or less of this depending on your tolerance to heat

How to make Barbecue Sauce?
All you need to do is put everything in a saucepan. Stir over medium-low heat. When it starts to simmer, reduce the heat to low and cook until thickened for about 8 to 10 minutes more.
That's it! You can use it right away or store it in the fridge or freezer for future use.
Recipe Variations
Use red wine vinegar in place of the apple cider vinegar.

You can lemon juice for a fresh acidic taste that is slightly sweet, too.

Instead of ketchup, you may use a combination of tomato paste and sauce.
How do you use Barbecue Sauce?
Use it as a dip to your grilled or fried entrees.

Spread it in sandwiches or wraps.

Incorporate it in nachos or tacos.

Dress salads with it!

Use it in other dishes as an ingredient for the sauce or as the marinade for meat.

How to store Barbecue Sauce?
Simply refrigerate it for up to a week or freeze it for up to 3 months!
Recipe Tips
You can add fruits like berries and dates to give this recipe a fresh twist.

If you want to thicken it some more, you will need to add a slurry of cornstarch and water. Or, just simmer it longer to evaporate much of the liquid.

Want it smokier? Add liquid smoke.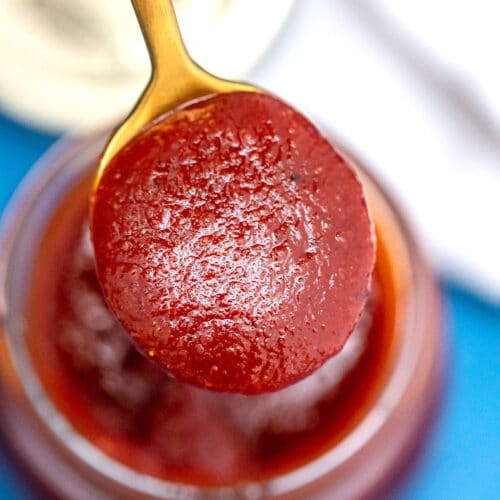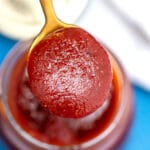 Barbecue Sauce
Barbecue Sauce from scratch is just what you need for cookouts this summer! Learn this
recipe and never rely on the store-bought kind ever again.
Ingredients
3

cups

ketchup

1/3

cup

apple cider vinegar

1/2

cup

brown sugar

packed

2

tablespoons

maple syrup

or honey

2

tablespoons

Worcestershire sauce

2

teaspoons

smoked paprika

1

teaspoon

dry mustard

1

teaspoon

garlic powder

1/2

teaspoon

onion powder

1/2

teaspoon

salt

1/2

teaspoon

pepper

1/4

teaspoon

hot sauce

or to taste
Instructions
Place all the ingredients in a pan over medium-low heat and stir to combine.

Bring to a simmer, reduce heat to low and simmer for 10 minutes or until thickened.

Let the sauce cool to room temperature, then transfer to an airtight container and store in the fridge for up to one week.