Chocolate Santafereno Recipe
Chocolate Santafereno is a delicious warm chocolate drink with milk, cinnamon, and cloves, perfect for a cold winter night or the holidays. This tasty drink is also known as chocolate completo, chocolate Caliente, Colombian hot chocolate, or Spanish hot chocolate although to most people it is called chocolate santafereño. Whatever you call it, a mug of this sweetened chocolate drink is delicious.
Are you looking for some other kind of chocolate beverage? You have to try our Chocolate Cherry Smoothie made from cocoa powder, frozen cherries, maple syrup, and oats. Another tasty chocolate delight is this Chocolate Mint Mousse with cream, peppermint extract, and cocoa.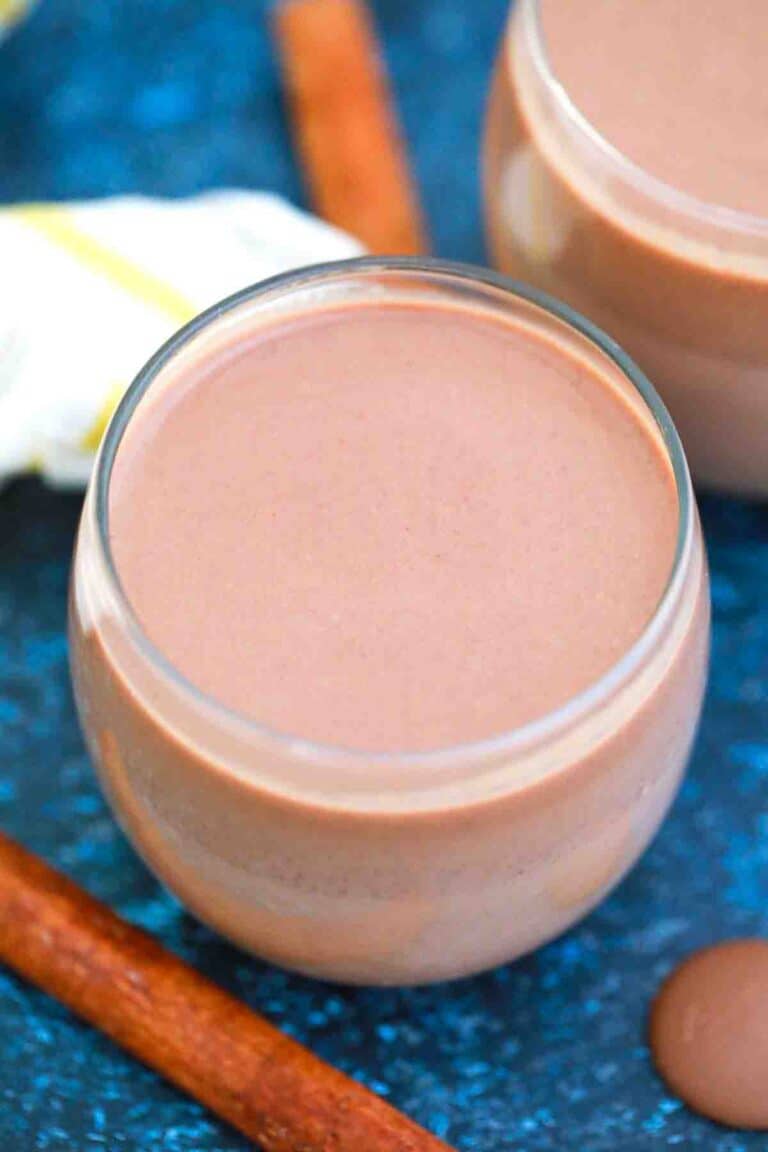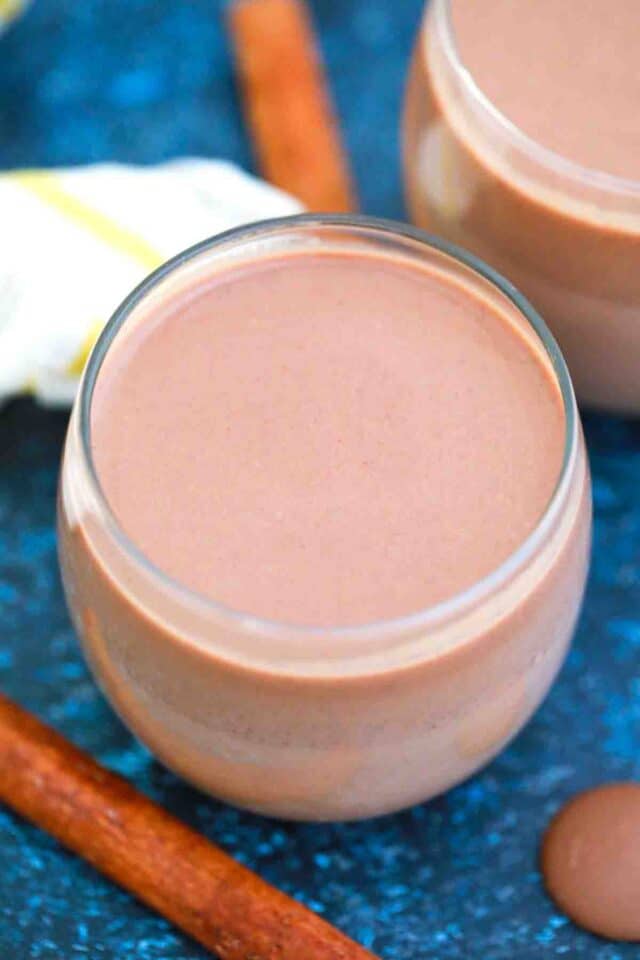 You may already know that chocolate came from Colombia, from the cacao plant. But did you know that sweet hot chocolate is typically served with some type of white cheese? Hot chocolate with cheese is a tradition in South America so if you see someone drop cheese into a mug of good hot chocolate, now you know why. The melted cheese makes the cocoa taste even better.
But chocolate goes back even further. High-class members of the Mexican Mayan society were thought to start drinking chocolate beverages as early as 400 BC. The Aztecs thought cacao was a gift from the gods and cacao seeds were even used as currency at one time. The drink was enjoyed at special occasions and important ceremonies.
Chocolate santafereño is traditionally made with Luker chocolate, which is a chocolate found in Colombia. You can also find recipes that add panela, which is unrefined Spanish brown sugar. As mentioned above, Colombian hot chocolate is often made with white cheese like mozzarella or queso Blanco and is accompanied by a chunk of buttered bread or pan de yuca.
The salty taste of the cheese brings out the sweetness of the chocolate. If you add more cheese, you will get more flavor. Often, this is made with an unsweetened chocolate bar, which is why the sugar is added. You can add more or less sugar as you like. Chocolate santafereno got its name from the city it originated, Santa Fe de Bogata, where it has been a popular beverage for decades.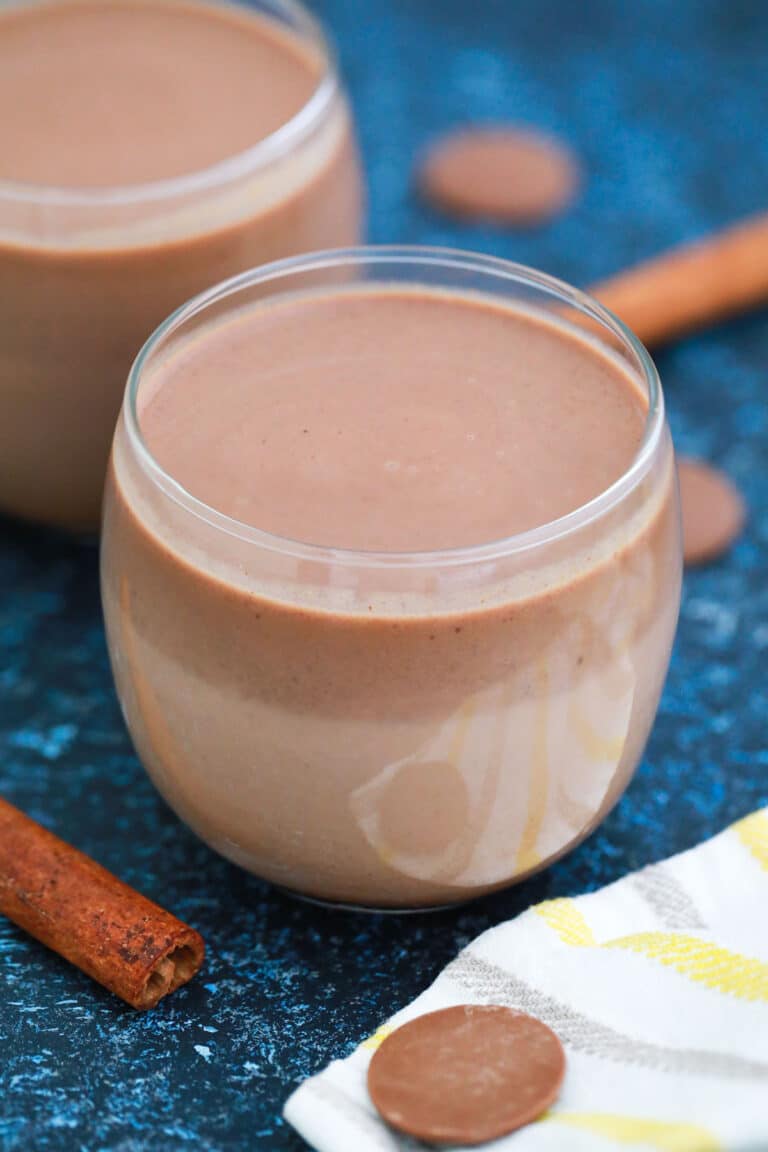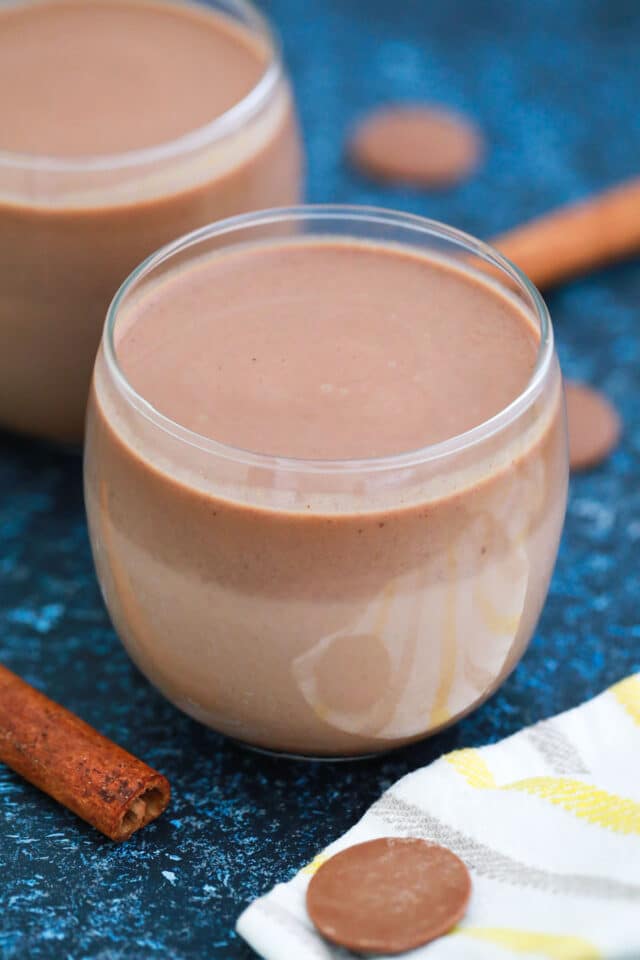 Ingredients needed:
You will only need five ingredients for this delicious hot chocolate recipe. That makes each ingredient much more important so be sure you use the very best. When you are ready to make your chocolate treats, scroll down to our recipe card at the bottom of the page for the directions and measurements.
Colombian chocolate or milk chocolate
Sugar
Warm milk: Whole milk is best.
Cloves
Cinnamon
How to make chocolate santafereno from scratch?
Simmer the milk: First, pour milk into a small saucepan or aluminum pot and bring it to the simmering point over high heat.
Let it boil: After the liquid boils, lower the temperature to medium heat and add chocolate and sugar. Whisk vigorously until the chocolate is melted. Be sure to stir continuously so it does not boil over.
Add the spices: Then, as you continue to stir, mix in the cloves and cinnamon, stirring well.
Serve: Finally, remove the pot from the heat and serve immediately in a coffee cup or mug. Divide evenly between your guests' cups and let the rest cool off while you enjoy your chocolate.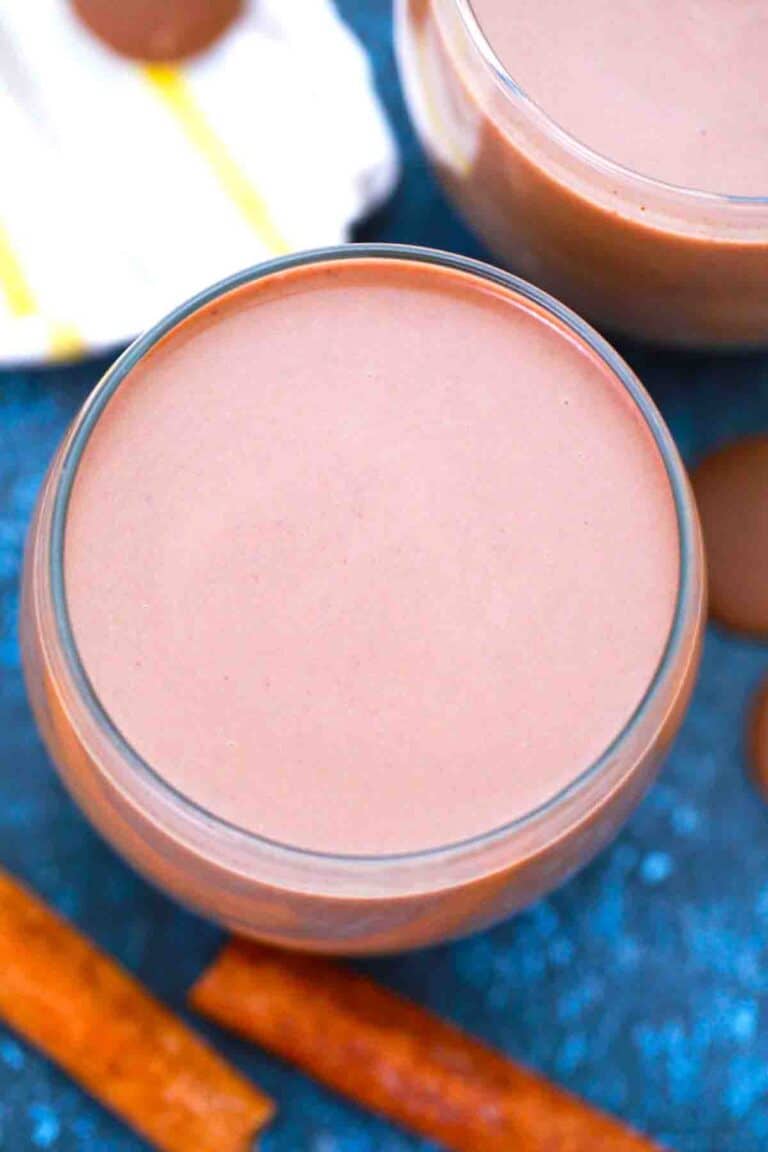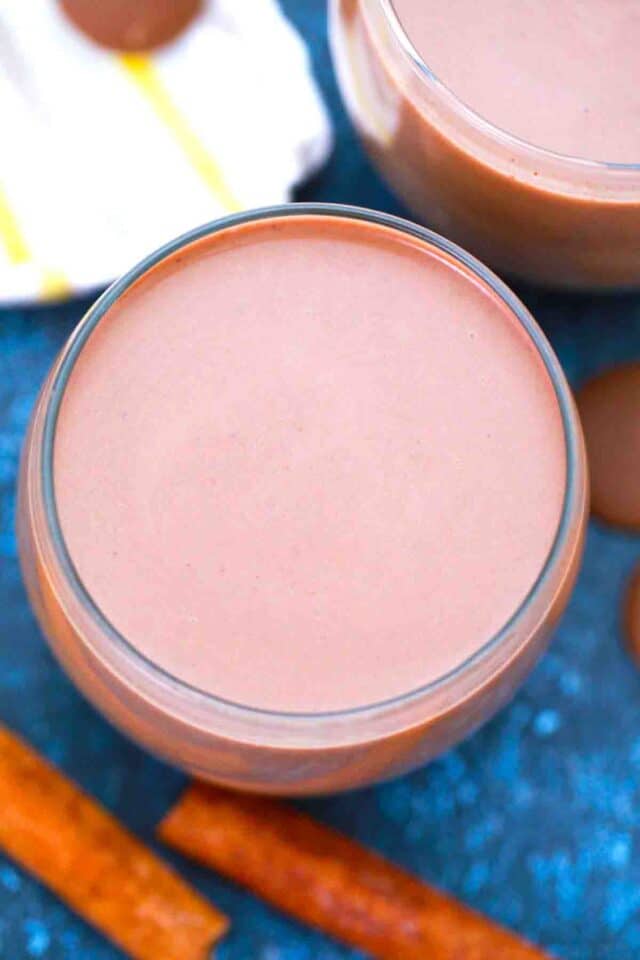 Recipe variations:
Add cheese: Why not try this Colombian hot chocolate santafereno the way it is made in Bogota? Add a couple of cubes of white cheese to your cup and let it melt while stirring. You can add even more cheese as needed.
Other spices: You can add your own favorite spices like ginger, nutmeg, and cardamom.
Different sugar: Instead of or in addition to white sugar, you could use brown sugar for a richer flavor.
Fruit flavors: If you love fruit, try a teaspoon of your favorite extracts like strawberry, lemon, or orange.
Spicy chocolate: Add some spiciness with a pinch of red pepper flakes or cayenne flavor.
Adult beverage: You can make this into an adult beverage by adding a shot of whisky, bourbon, or rum.
How to serve:
You can have this rich and creamy beverage on the table in just a few minutes to have any time you want it. Fill a pitcher or two when expecting guests for the holidays and you will have it ready to heat as needed. Or you can drink it cold too! Try one of these great serving ideas.
This would be amazing with a scoop of whipped cream on top.
Serve cups of chocolate santafereno with any kind of food, but it melds perfectly with Spanish or Mexican dishes. This aguachile verde is a wonderful choice.
The kids will love a cup of this chocolate with fruit and granola for breakfast.
Try freezing the chocolate mixture and use the cubes in any beverage on hot days. Add a few cubes to this blackberry lemonade for a nice twist.
Make this into a santafereno smoothie by adding bananas and ice cream. Then, mix it in a blender with some ice for a thick and smooth chocolate banana smoothie.
This makes a delicious Christmas drink with a dollop of eggnog and a dash of peppermint extract.
Enjoy a cup of chocolate santafereño as they do at Puerta Falsa with a chunk of cheese and a piece of buttered bread. Puerta Falsa is the oldest restaurant in La Candelaria, Bogota.
Similarly, for Thanksgiving, add a spoon of pumpkin puree and a dash of pumpkin spice. Or you could add it to this delicious pumpkin smoothie recipe.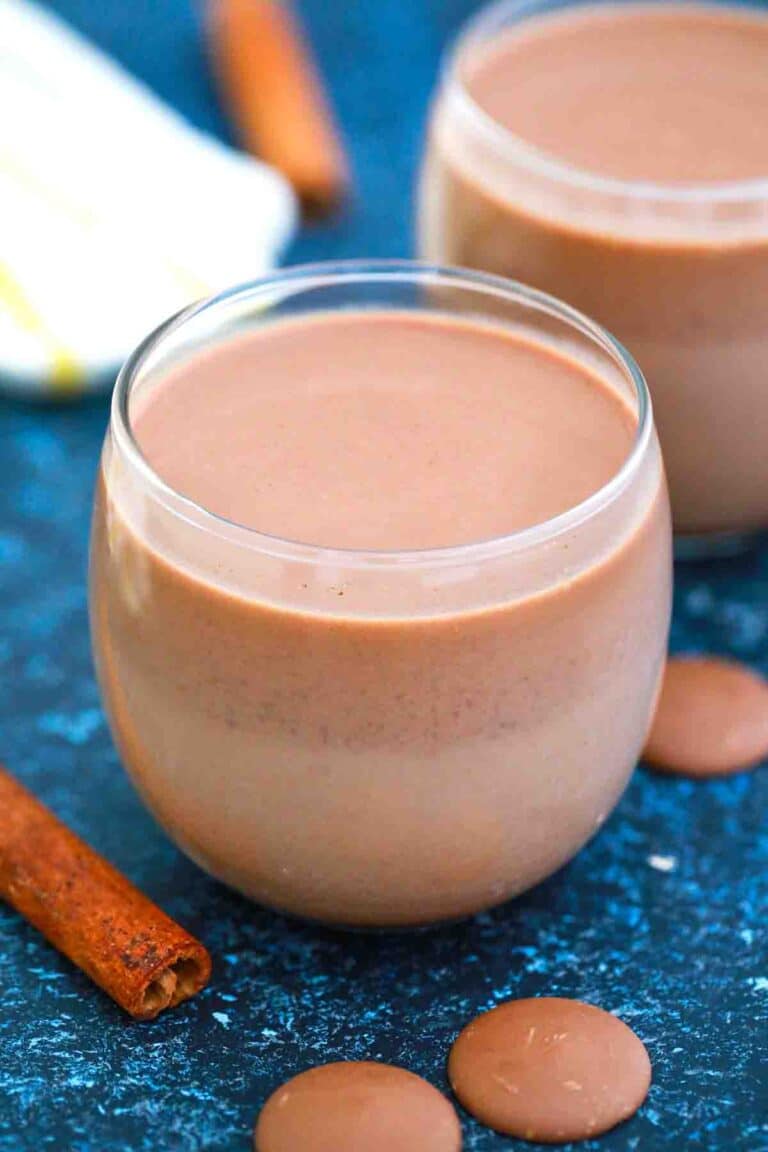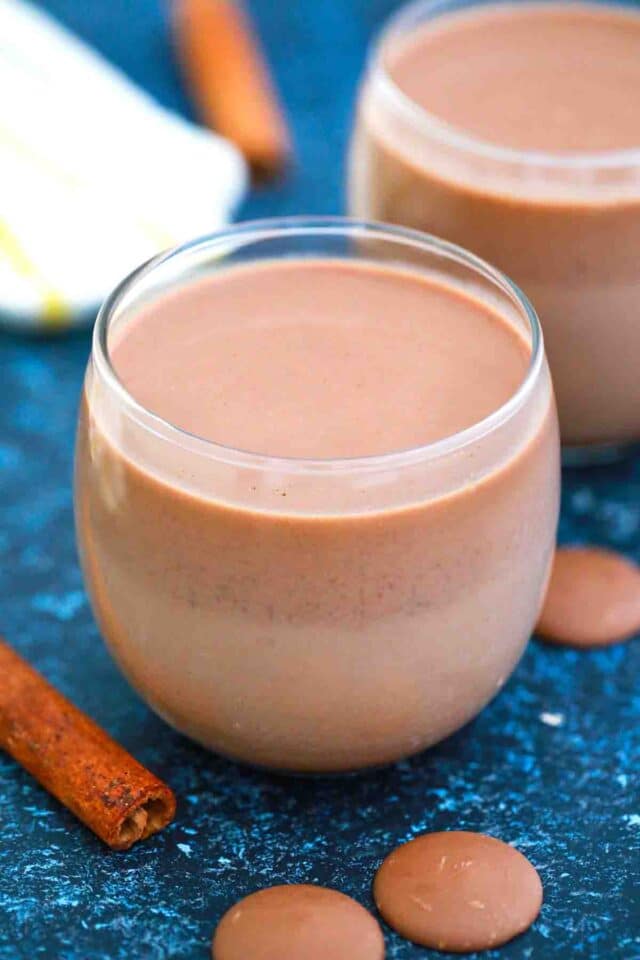 Frequently asked questions
What is Colombian chocolate?
Since Colombia is where chocolate began, it only makes sense that the finest chocolate bars are made there. In fact, it is one of the largest producers of cocoa in the world. It is considered to have the most decadent chocolate flavor in the world. This is because the cacao fruit tree has been growing in Colombia since 400 BC. Colombian chocolate is made with dark unsweetened chocolate called Luker or Corona.
What is the Colombian tradition when making chocolate santafereno?
According to history, hot chocolate was the main drink in Colombia for many years and it became an art how to make it. For example, the Bogotan poet Jose Vergara describes it as being boiled three times. Once when the milk was added, once when the chocolate was added, and again when the spices were added.
Other traditions around this delicious hot chocolate drink vary from using water instead of milk and mixing with chocolate tablets to using a wooden whisk that you hold between your hands and spin. Some of the recipes call for agave instead of sugar. But all of them include a block of cheese like queso Blanco or mozzarella.
What if I cannot find Colombian chocolate?
If you do not have Colombian chocolate, your best version would be a popular name brand of unsweetened chocolate. Some of the brand names you can look for are Cacao Hunters, and Tibito as well as Jet, Cacao y Mas Cacao, Chuculat, and Chocolate Suagu. If you cannot find any of those, you can order them online.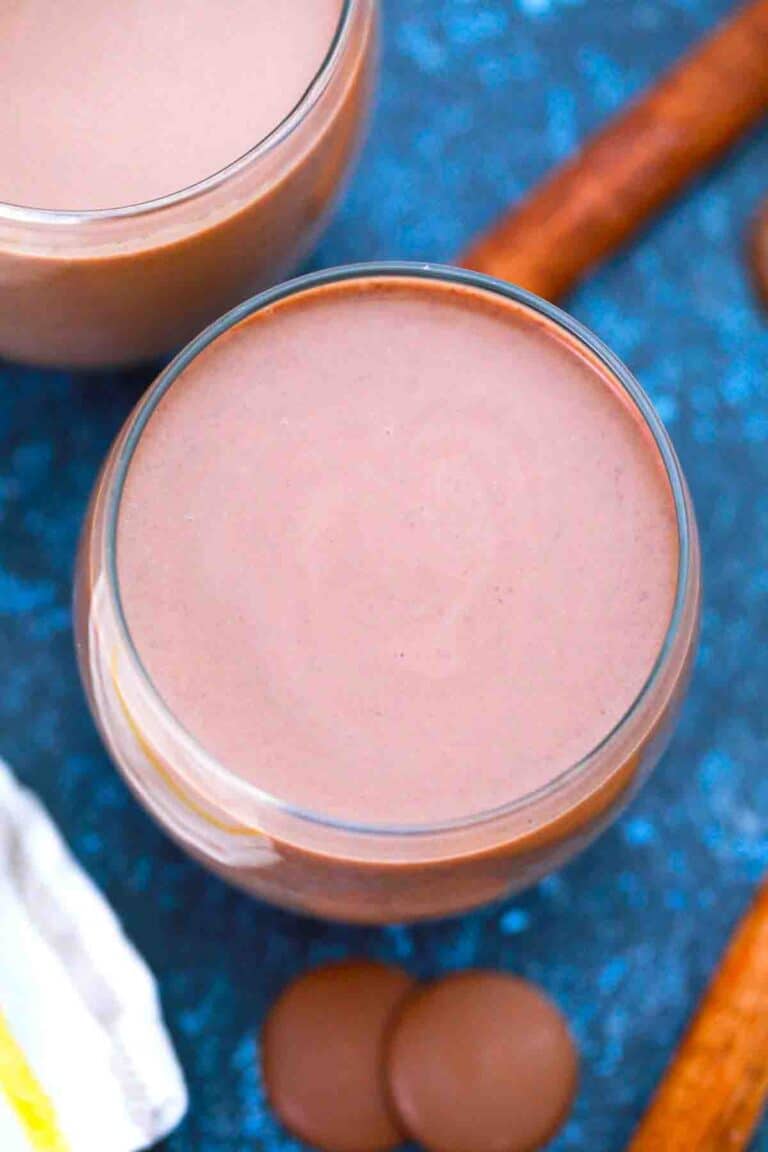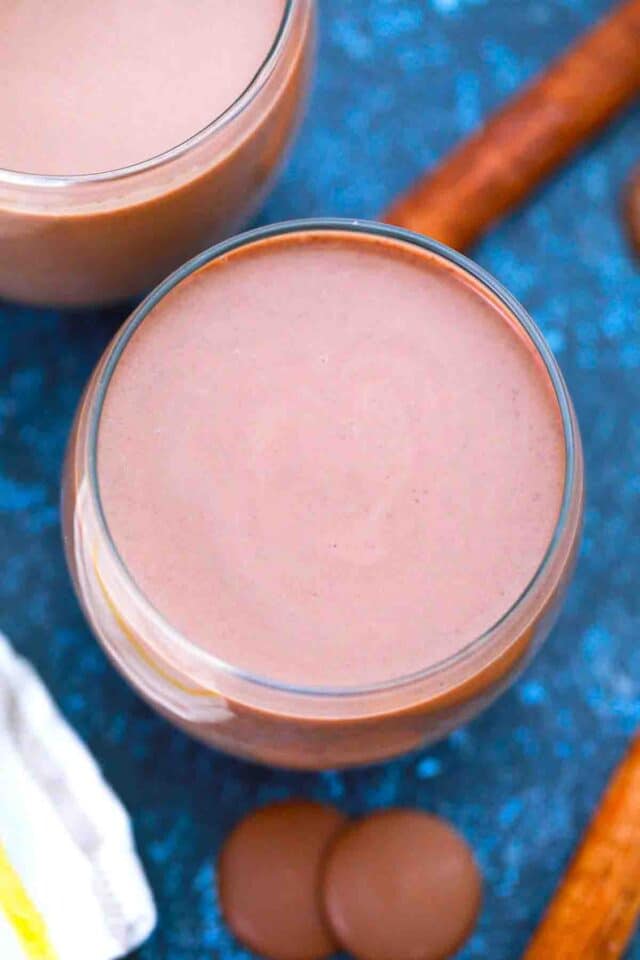 What are the nutrition facts in this recipe?
The nutrition facts vary greatly depending on the type of chocolate and what kind of milk you use. If you follow the recipe exactly, you will get 371 calories per serving with 17 grams of fat including 11 grams of saturated fat, and 2 grams of trans fat. Cholesterol is 30 milligrams, and you also get 161 milligrams of sodium, 44 carbs, and 25 grams of sugar.
How to store leftovers:
Store: Leftover chocolate santafereno can be stored in an airtight container or pitcher for up to three days in the fridge.
Freeze: You can also freeze this chocolate drink by pouring it into ice cube trays or silicone molds. They will stay fresh for up to 30 days.
Thaw: No need to thaw before heating.
Reheat: To reheat, put the frozen cube in a pot and let it come to a boil while stirring with a wooden spoon.
Recipe tips:
Create your own drink mixes by adding your own favorite flavors such as mint or fruit extract.
Remember the hot chocolate your mom used to make? This is not like those! Not unless your mom is from Bogota.
Use the best high-quality chocolate you can find.
Instead of a warm cup of chocolate santafereño, enjoy it thick and cold by blending it in a blender with ice.
You can also create different flavors by adding some fresh fruit like sliced strawberries or a handful of blackberries.
Be sure to let your chocolate santafereño boil before adding the chocolate.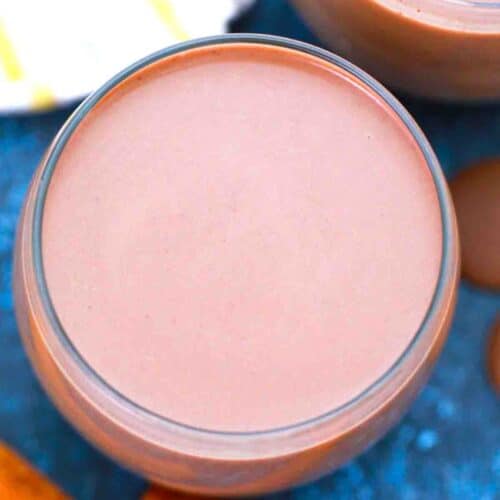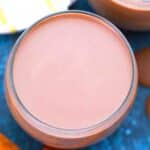 Chocolate Santafereno
Chocolate Santafereno is a delicious warm chocolate drink with milk, cinnamon, and cloves, perfect for a cold winter night or the holidays.
Keyword:
Chocolate Santafereno
Ingredients
2

cups

milk

or non-dairy milk

1/4

Mexican chocolate

Columbian chocolate or milk chocolate

1

tablespoon

granulated sugar

brown sugar or honey

Pinch

of cinnamon

Pinch

of cloves
Instructions
Place a small saucepan over medium heat, add the milk and bring it to a simmer.

Add the sugar and chocolate and stir until melted and combined.

Stir in the cinnamon and clove powder.

Remove from heat and serve as is or with whipped cream.
Nutrition Facts
Chocolate Santafereno
Amount Per Serving
Calories 187
Calories from Fat 81
% Daily Value*
Fat 9g14%
Cholesterol 29mg10%
Sodium 93mg4%
Potassium 376mg11%
Carbohydrates 19g6%
Protein 8g16%
Vitamin A 395IU8%
Calcium 301mg30%
Iron 0.1mg1%
* Percent Daily Values are based on a 2000 calorie diet.