Starbucks Chai Tea Latte is creamy with a pure chai taste sweetened with honey and garnished with spices. Healthier than the real thing, but just as delicious!
This drink is the perfect beverage for a light brunch. Enjoy it with a Deli-Style Shrimp Salad, a super healthy Broccoli Salad, or Cucumber Sandwiches.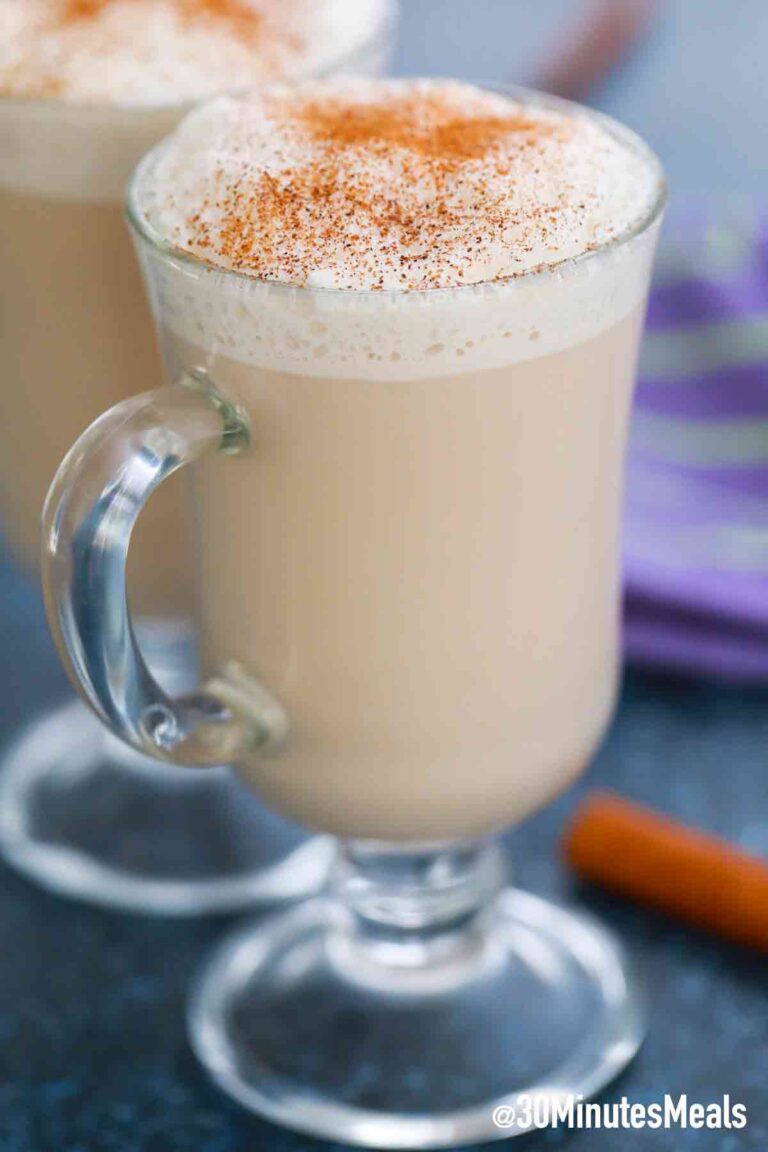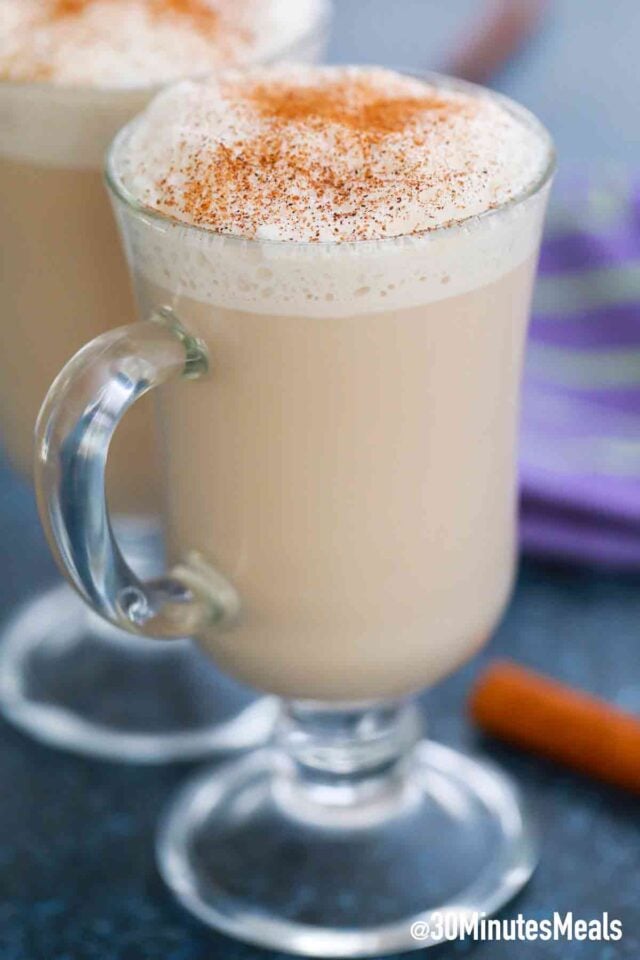 Starbucks Chai Tea Latte Copycat
Starbucks Chai Tea Latte is my homemade, copycat version of the chain's popular drink. No pre-made sugary syrups here— we're steeping pure chai tea bags for this recipe!
Because of that, it's healthier than what you can get at Starbucks. You can also customize it to your taste. Make it sugar-free, dairy-free, or experiment with all sorts of toppings! Easy, less expensive than getting a cup from Starbucks, but just as creamy and delicious as the original.
Is Starbucks chai tea latte healthy?
The actual one from the coffee chain may not be as healthy as you think. A 16 fl. oz. serving clocks in at a whopping 240 calories per drink. Worse, every cup also has 42 grams of sugar. That's almost equivalent to a large coke! Their chai latte syrup is the culprit, because it contains a lot of sugar.
The good news is that this Starbucks copycat is a leaner, healthier version of the real thing. For one, we're using actual tea instead of syrup. We're also using only a little bit of honey, and you can reduce it or totally omit it if you like.
Making this at home means you know exactly what goes into each cup while getting those familiar flavors you enjoy.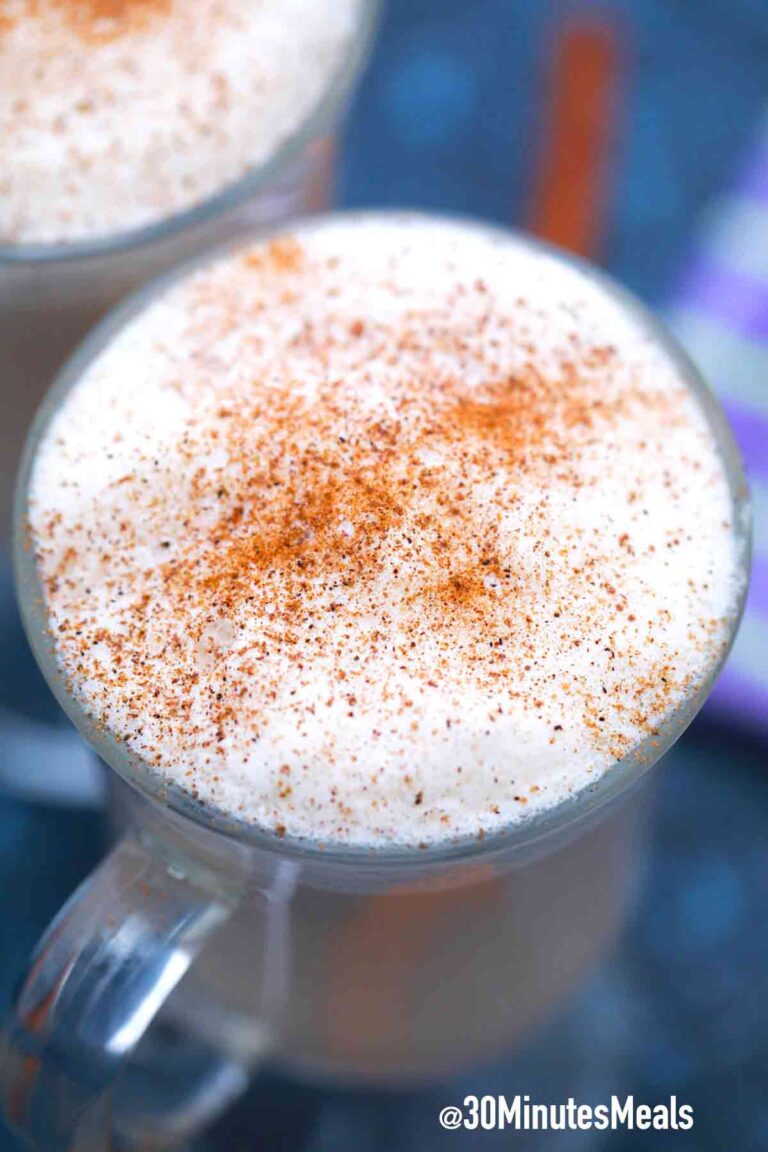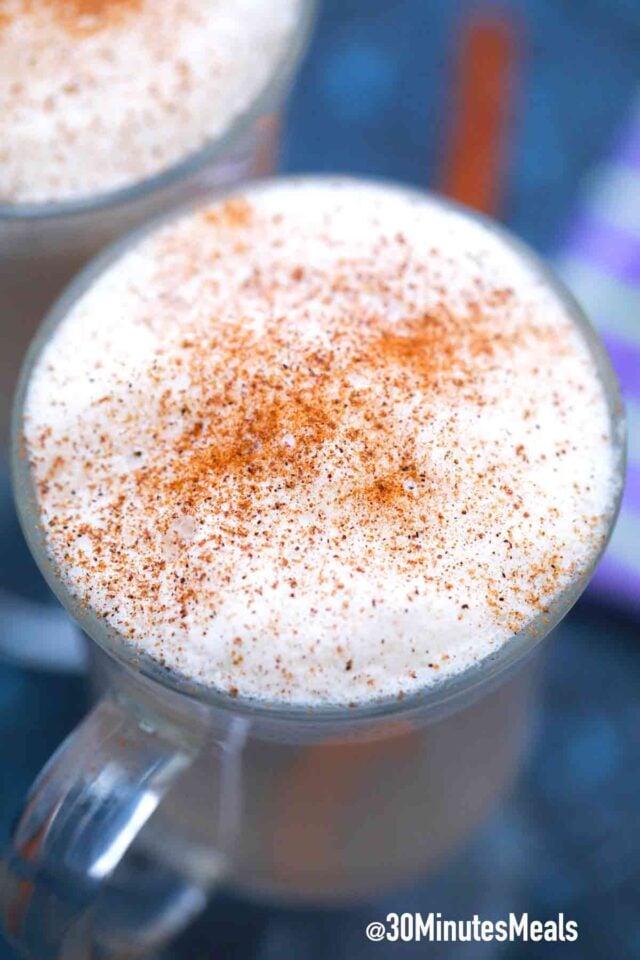 Chai Tea Latte ingredients:
Chai

: We're using a couple of bags for this recipe. If you'd like to brew yours from scratch, feel free to do so!

Water

: For steeping the bags.

Milk:

Makes the drink so creamy and delicious!

Honey

: Just two tbsp. is enough to give the drink that perfect level of sweetness.

Spices

: Nutmeg and cinnamon.
How to make Starbucks Chai Tea Latte?
Steep.

Boil the water, then submerge the bags to steep for 7 to 10 mins. Lower the heat before adding the honey and milk, and let the mixture warm up.

Froth

. Use an immersion blender or frother to blend the drink until frothy and light.

Serve

. Top with powdered spices and enjoy.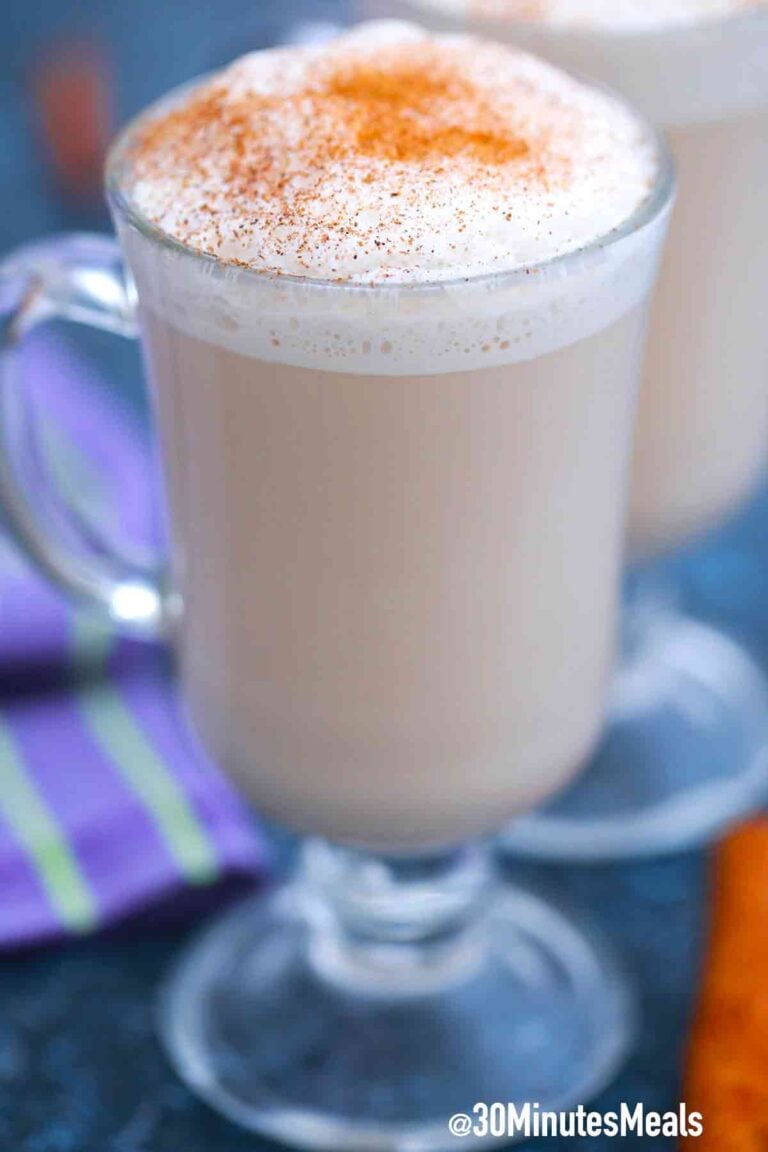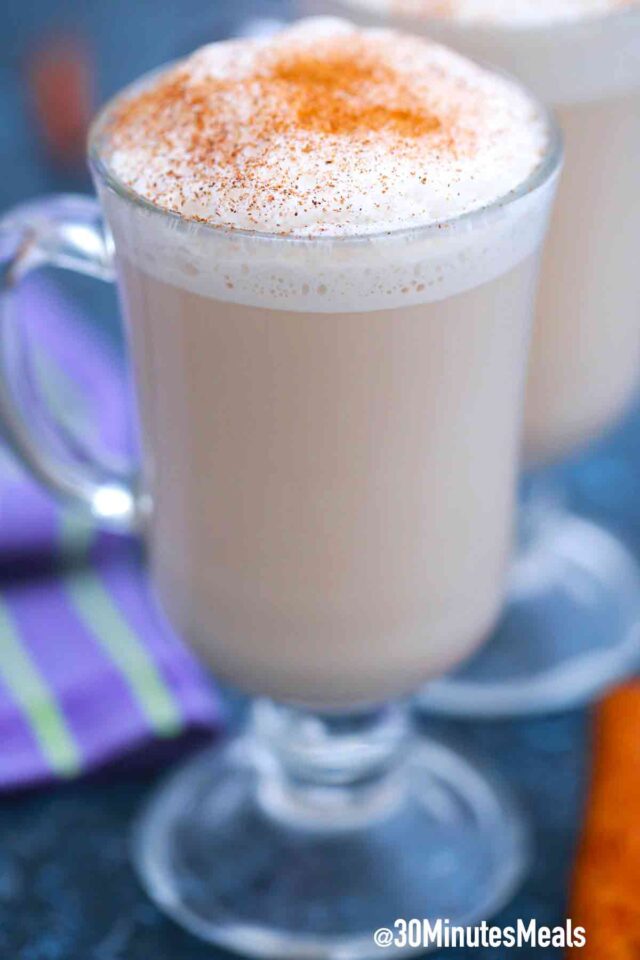 Recipe variations and substitutions:
Skinny

: Use skim or low-fat milk.

Sugar-free

: Instead of honey, sweeten it with your favorite sugar-free sweeteners.

Pumpkin Spice

: Try sprinkling it with some pumpkin spice blend for an autumn-themed chai latte!

Other sweeteners

: You also use brown or white sugar, agave syrup, or even maple for a tasty twist.

Try other teas

: If you have other favorite flavors, you can use them here as well. It works really well with green, black, white, oolong, or even fruit-flavored teas.

Non-dairy

: Try the drink with oat, almond, soy, or coconut milk.

Add espresso

: Want a stronger caffeine kick? Mix in an espresso shot or two!
Do chai lattes have caffeine in them?
Yes, they do, because tea leaves do have caffeine in them. However, it's much less than coffee. So, if you're only looking for a slight caffeine hit, this drink is a great choice.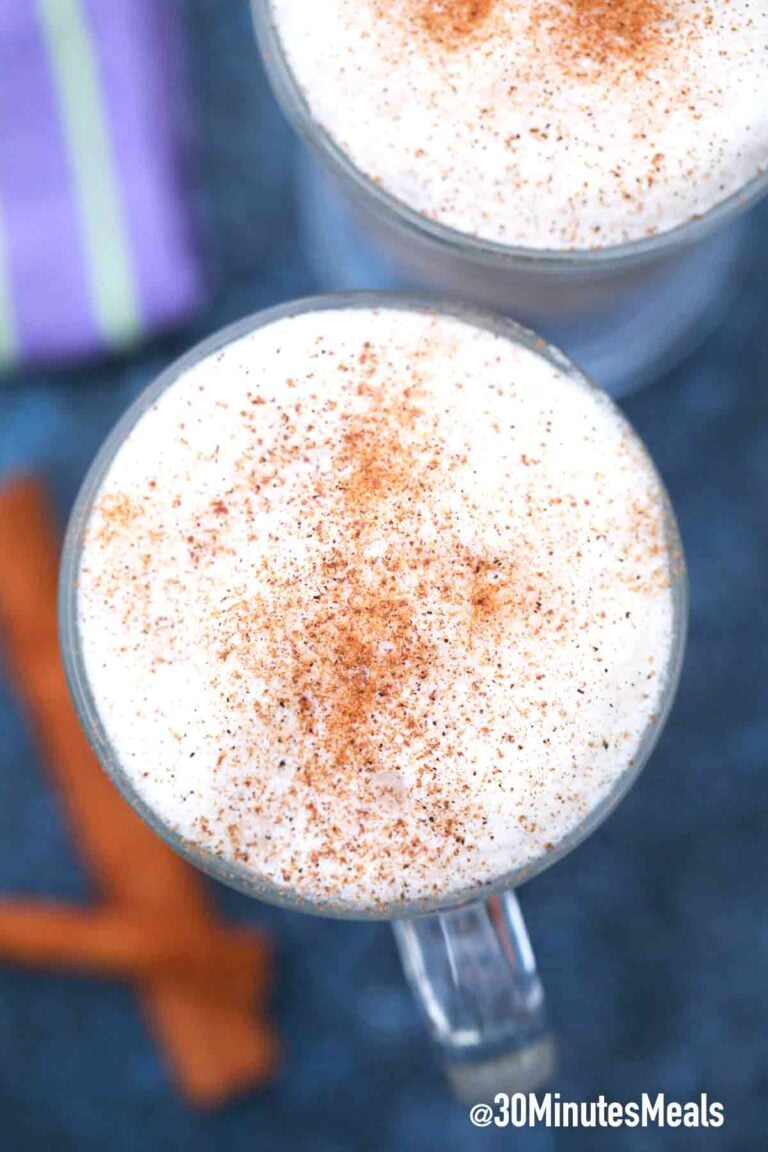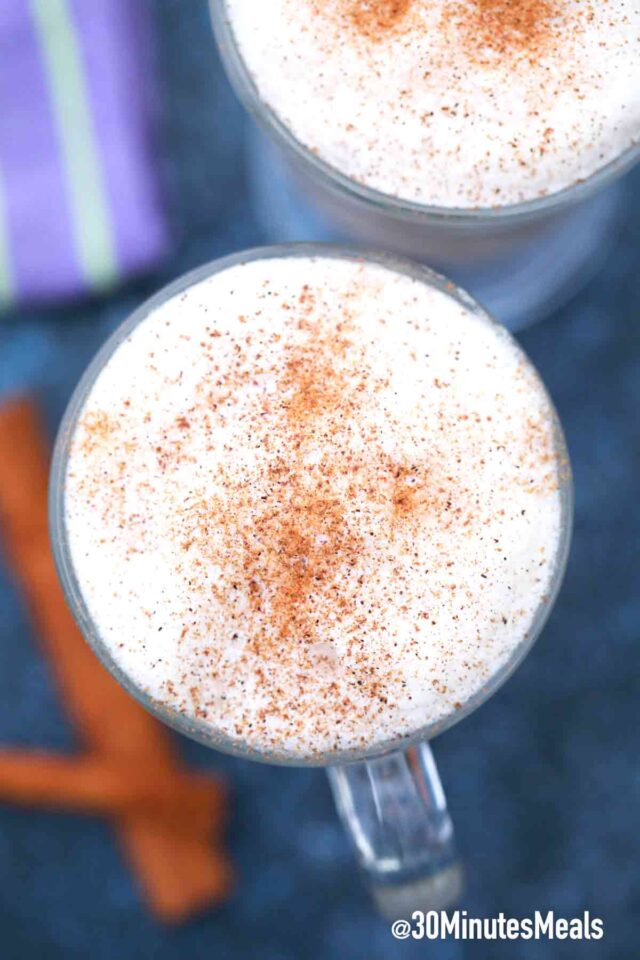 Are chai lattes vegan?
The regular ones are not, because they contain milk and honey. But don't worry, it's very easy to create a vegan-style chai latte! Use plant-based milks like almond or soy, and use vegan sugars like brown cane, coconut sugar, beet sugar, erythritol, or regular table sugar.
Topping suggestions:
You can keep it simple by sprinkling with nutmeg and cinnamon powder, or dress it up with actual cinnamon sticks! We also love swirling some whipped cream. Caramel sauce is a delicious option, too! Chocolate sauce, cocoa powder, and grated dark chocolate are also great additions.
Can you make Starbucks Chai Tea Latte copycat in advance?
Sure! Mix everything the day before, then just froth or reheat when you're ready to serve. You can keep the mix safely up to three days, just make sure it's always at the coldest part of your fridge.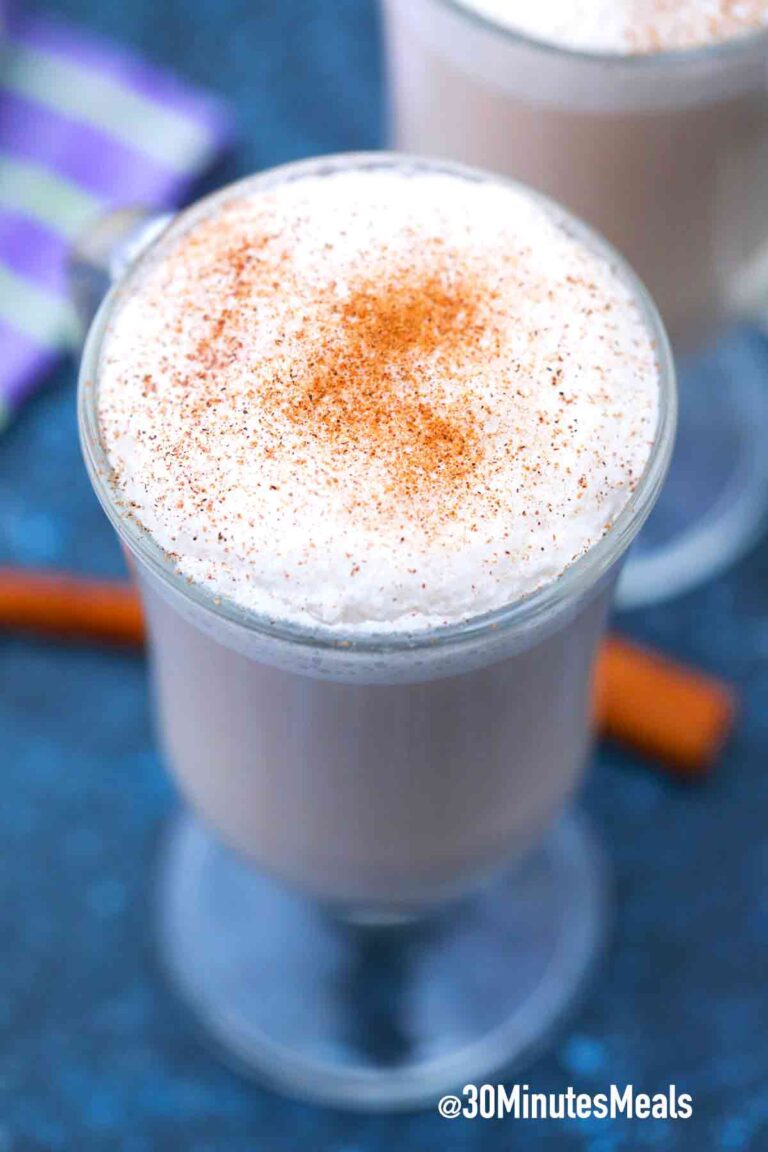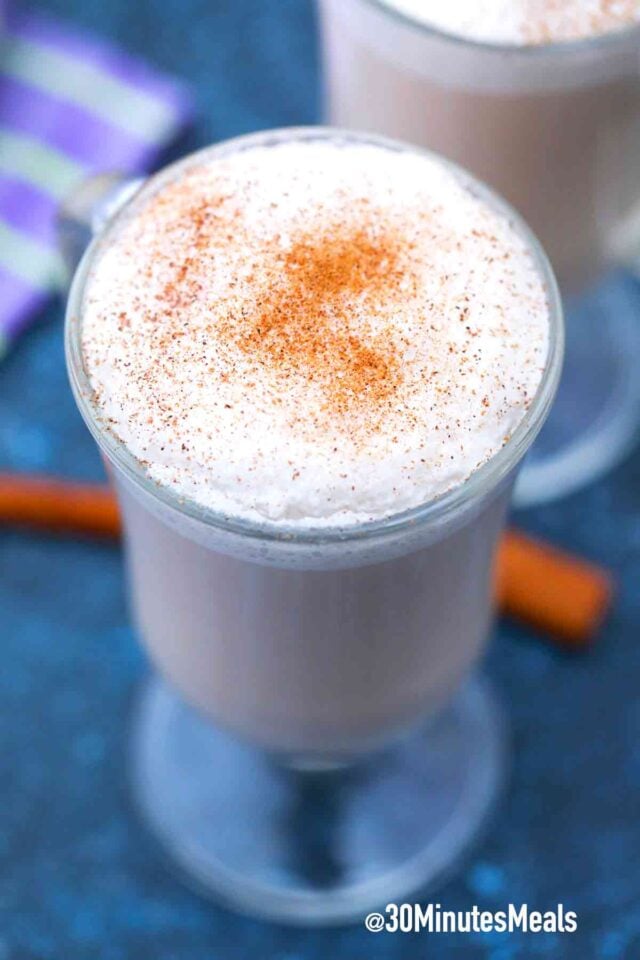 More drink recipes to try:
Recipe Tips:
If you want a stronger tea taste, you can add steep more bags to your liking.

Add espresso for a caffeine boost.

Feel free to reduce the honey if you'd like a less sweet drink.

Frothing the drink is optional, but we really recommend not skipping it! The froth gives this drink that classic, light Starbucks mouthfeel.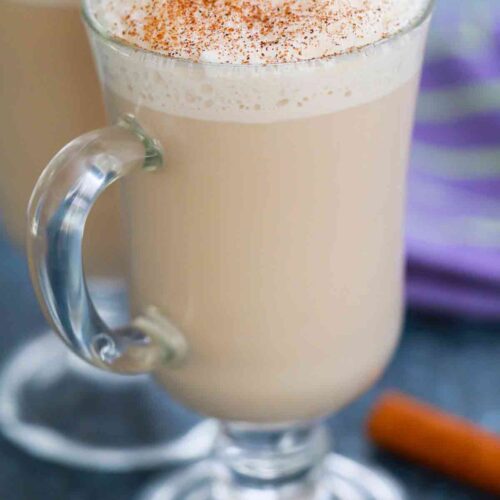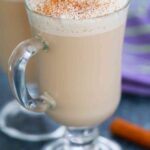 Starbucks Chai Tea Latte
StarbucksChai Tea Latte is creamy with a pure chai taste sweetened with honeyand garnished with spices. Healthier than the real thing, but just asdelicious!
Keyword:
Starbucks Chai Tea Latte
Ingredients
2

chai tea bags

2/3

cup

water

2

cups

whole milk

3

tablespoons

honey

or more

Cinnamon and nutmeg
Instructions
In a small saucepan over medium heat, bring water to a boil.

Add in the tea bags and steep for 10 minutes.

Add in the milk and honey, and stir until the milk is warm do not bring to. a boil.

Remove from heat and using a frother or immersion blender, blend until the drink is frothy.

Serve topped with a sprinkle of cinnamon and nutmeg on top.
Nutrition Facts
Starbucks Chai Tea Latte
Amount Per Serving
Calories 245
Calories from Fat 72
% Daily Value*
Fat 8g12%
Cholesterol 24mg8%
Sodium 110mg5%
Potassium 338mg10%
Carbohydrates 38g13%
Protein 8g16%
Vitamin A 395IU8%
Vitamin C 1mg1%
Calcium 280mg28%
Iron 1mg6%
* Percent Daily Values are based on a 2000 calorie diet.